Hey guys, i am here with another brilliant strategy to drive insane traffic to your website or blog. Yes, i am going to talk about the top 7 social media sites to generate traffic with unlimited users to any of your blog or website.
If you want to know what is social media power then you just need to pay attention towards the presentation of your brand or services on these social media platforms.
You can't just depend upon on the direct traffic from search engines like google, because these platforms also update their search algorithms on regular basis.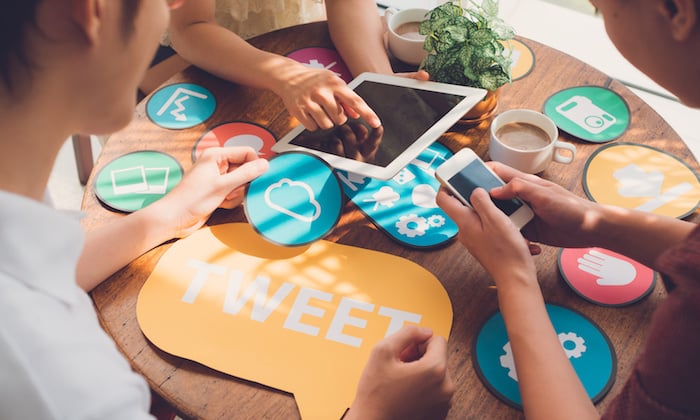 So these social media sites who has big no. of users across the world. So keep your eyes just on these social media sites and earn lots of traffic from there.
1. FACEBOOK
The biggest social media platform that everyone aware about, and even those who don't know how to use internet but they do surfing on Facebook on daily basis.
It is not the platform where people can interact, communicate and share videos and pictures with each other, but also another possible platform to provide different business products across the globe just by sitting at one place.
Once people starts liking your website, then they 'll definitely re-visit on it again and again. You just need to update regular content on facebook and get connected with your viewers.
2. TWITTER
: This is the second most genuine website where people really want to see what's inside your blog.
If it has interesting and knowledgeable stuff then you won't believe that twitter will be platform that drive massive traffic towards you. So, just choose content wisely and make an interesting tweet on twitter.
3. YOUTUBE
A largest video sharing website which is second biggest search engine after google, where people put hours and hours in daily routine.
So you can create and upload videos that are useful for the viewers and they'll definitely like, share and put comments under your video.
In this manner you can increase conversion rate of viewers into your customer but not quickly, it takes some time.
4. Linkedin
: It is highly ranked professional website where people look to find the new jobs and opportunities. The quality of traffic that is available on linkedn is more than any other social media platform.
You can use linked in Groups to interact with like minded professionals and share your ideas over there.
5. PINTEREST
: The most important social media website that generate traffic toward the only quality images. It may sound awkward but most of the social media experts suggest pinterest even after facebook to generate traffic to any website or blog.
You should just have quality images and pin them over your pinterest account and get traffic in huge no.
6. TUMBLR
: Yes, believe it or not but tumblr has huge audience base that can lead success for any business online.
Most important benefits of tumblr is that you can share photo, text, links, or videos with in your circle, which make the area wide for marketing any product or website.
You must use variety of tags with your posts that will help you to get more clicks.
7. STUMBLEUPON
From the middle days of blogging through out the world, stumbleupon became an internet sensation website which is also used as social bookmarking.
But now you must be aware that MIX has taken it over and merged it with in their own platform. So if you want to gain traffic from there you need to sign up on mix.com and share what you have.
So guys these the basic and most important social media sites, that will help you to get tons of traffic. There are more social media apps that also helps in driving the traffic, we 'll talk about that in upcoming time.